This summer, WILDE in partnership with Perrier Jouët, is delighted to launch an 'Art of The WILDE' extravagance in collaboration with Irish contemporary Artist Helen Steele.
WILDE Terrace has been transformed by a beautiful colourful and wild flower installation and a menu designed by Helen Steele to celebrate the very first presentation in Ireland of the new Perrier Jouët Blanc de Blancs.
The exuberant new wine is the gemstone of a vibrant tasting menu created by Executive Chef Sandeep Singh that includes also Perrier-Jouët Grand Brut and Perrier-Jouët Blason Rosé.
Perrier-Jouët Blanc de Blancs' delicate floral palette is complemented by the innovative culinary delights of WILDE and will play on contrasts and textures between water and earth.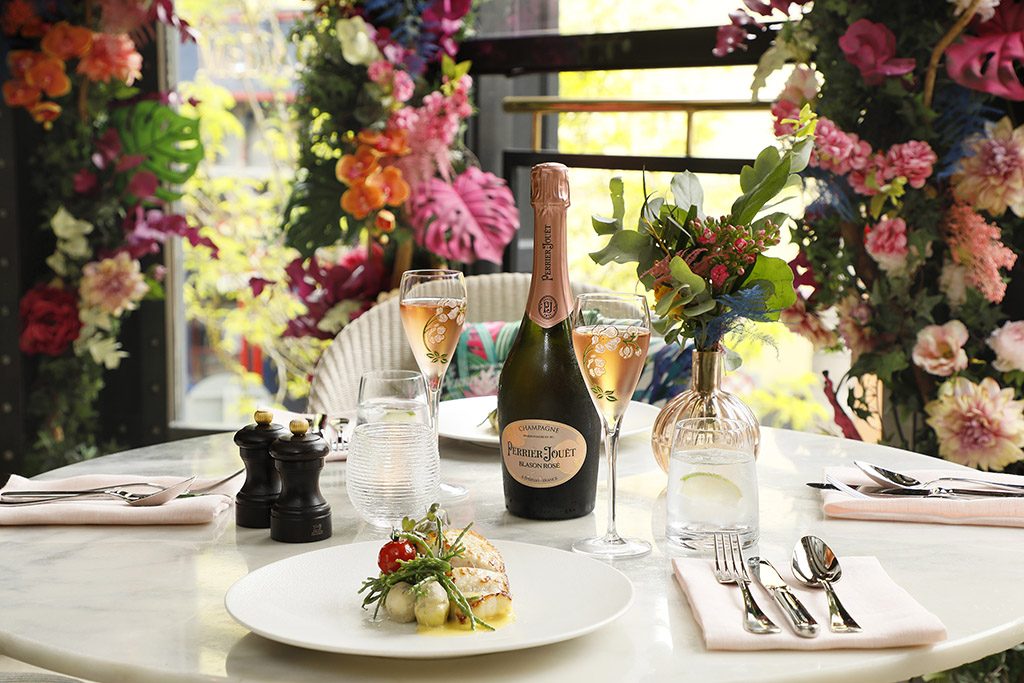 "The staff in Wilde are the nicest - very helpful and characterful. It has to be one of the nicest dining spaces in Dublin particularly if you get a table overlooking the street! The girls enjoyed it very much."

– Orna Mulcahy, The Irish Times
"Sooo glam. It looks like something out of an old movie. Half of the restaurant is located on a beautiful old-style terrace – a total sun-trap on a nice day. It's stylish without being intimidating and has a real easy-going feel to it." 

– Lovin Dublin
"Wilde is a lot more than style over substance, it's a new destination, it's elegant, it's atmospheric and has staff not only knowledgeable, but engaging and warm, but don't take our word for it, take a walk on the Wilde side for yourself."

– Jules & Keith Mahon, TheTaste.ie
"We had a wonderful meal, so much so I'm booking to go back in for lunch this week!"

– Darren Kennedy, TV Presenter