This October, as the Rugby World Cup drives everyone's attention to Japan, WILDE will celebrate Japan's national beverage with Ireland's first Sake Tasting Dinner, together with KEIGETSU and Liberty Wines.
The evening will be hosted by Sake Master and educator Honami Matsumoto, founder of The House of Sake in London and Chief Ambassador of KEIGETSU Sake - produced by Tosa Brewing Company, imported to Ireland by Liberty Wines. She will lead guests through 5 styles of sake, each of them exquisitely paired with a bespoke dish created by Wilde's Head Chef Sandeep Singh.
"October is a very significant month for Sake in Japan's cultural calendar as it is when the rice is harvested, and the fermentation process begins." Head Sommelier Philip Dunne explains. "The love for this drink has traditionally been so strong that in 1978, the Japanese government designated the 1st of October as International Sake Day. This year we are delighted to join the celebrations with this special one-night event in WILDE".
The Sake Tasting Dinner will take place in WILDE on Wednesday 9th October. There will be a drinks reception at 6.30pm followed by dinner at 7pm. A limited amount of tickets are available, priced at €70.00 per person.
All bookings can be made through WILDE on (01) 6463352 or by email at Laetitia_wilde@doylecollection.com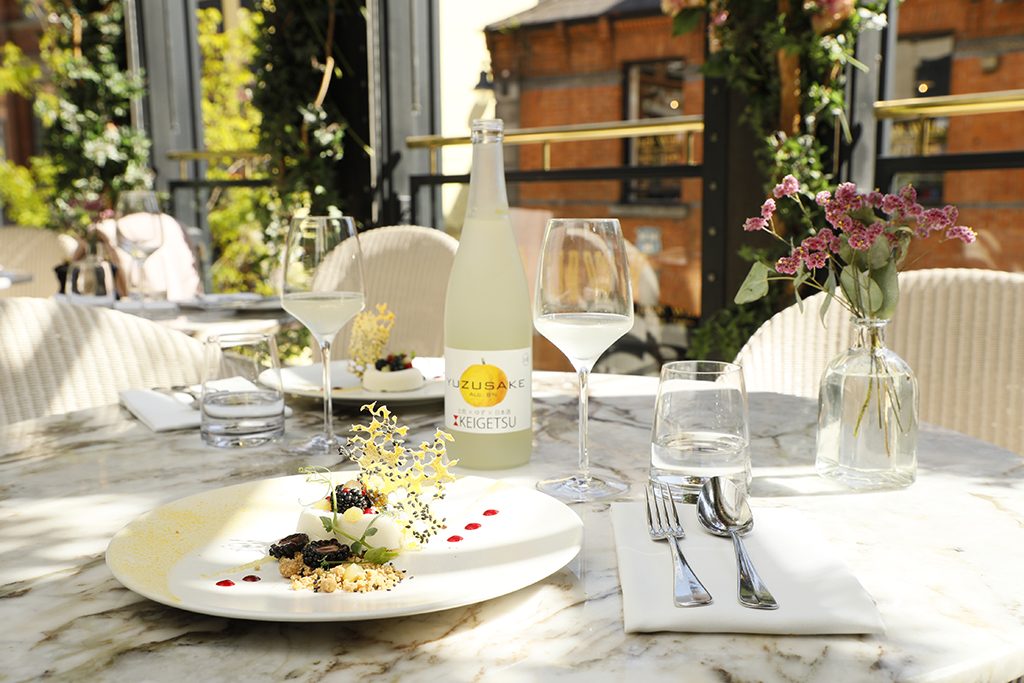 "Wilde is a lot more than style over substance, it's a new destination, it's elegant, it's atmospheric and has staff not only knowledgeable, but engaging and warm, but don't take our word for it, take a walk on the Wilde side for yourself."

– Jules & Keith Mahon, TheTaste.ie
"The staff in Wilde are the nicest - very helpful and characterful. It has to be one of the nicest dining spaces in Dublin particularly if you get a table overlooking the street! The girls enjoyed it very much."

– Orna Mulcahy, The Irish Times
"Sooo glam. It looks like something out of an old movie. Half of the restaurant is located on a beautiful old-style terrace – a total sun-trap on a nice day. It's stylish without being intimidating and has a real easy-going feel to it." 

– Lovin Dublin
"We had a wonderful meal, so much so I'm booking to go back in for lunch this week!"

– Darren Kennedy, TV Presenter